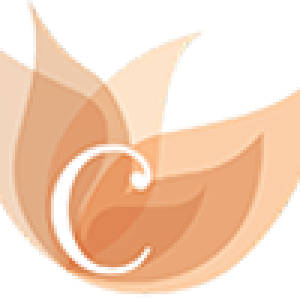 Laser Hair Reduction
Leading Clinic for Laser Hair Removal Therapy
THE DAYS OF WAXING AND SHAVING ARE GONE- JOIN CHANDANA SKIN CLINIC'S LASER HAIR REMOVAL THERAPY
Chandana Skin Clinic is one of the Best clinics for Laser Hair removal in Guntur. Today, removing unwanted body hair is not only a worldwide trend but also a basic necessity. Alternative methods for removing unwanted hair like, waxing, threading, shaving, and bleaching do not provide a permanent solution, which can be inconvenient and tedious. Chandana Skin Clinic has been successful in providing the Best Laser Hair Removal Treatment without risking patient injury requires the right equipment, physician skill, and sticking to an appropriate treatment regiment.
1. What is Laser hair removal?
Laser hair removal is the process of hair removal by means of exposure to pulses of laser light that destroy the hair follicle. It had been performed experimentally for about twenty years before becoming commercially available in 1995 and 1996.
2. What is the Principle of Laser hair removal?
The primary principle behind laser hair removal is selective photothermolysis (SPTL), the matching of a specific wavelength of light and pulse duration to obtain optimal effect on a targeted tissue with minimal effect on surrounding tissue. Lasers can cause localized damage by selectively heating dark target matter, melanin, thereby heating up the basal stem cells in the follicle which causes hair growth, the follicle, while not heating the rest of the skin. Light is absorbed by dark objects but reflected by light objects and water, so laser energy can be absorbed by dark material in the hair or skin, with much more speed and intensity than just the skin without any dark adult hair or melanin.
Laser Hair Removal & Advantages
Importance of freedom from unwanted hair
Benefits of Laser Hair Removal

Removal of hair is achievable. According to statistics, about 60%-90% of the problematic and unwanted hair is removed if the course of treatment is followed correctly.


Painless with long-standing results


The procedure is swift and even a large area can be covered in a very short span of time.


Far more effective and advantageous than depilatories, electrolysis


Precise and targets only the problem area ensuring the surrounding skin is not damaged


Reaches any part of the body such as arms & underarms, legs & bikini line, back & shoulders, chest & abdomen No infection or scars
Laser Hair Removal Infographics
Laser Hair Removal Slideshare
Laser Hair Removal Procedure at Chandana Skin Clinic
After Effects & Post Care Instructions
Expected Results Post Laser Hair Removal